juniiorc asked: my twerk prince
WHEN SOMEONE ASKS "WHO WANTS SHOTS?"
confessionsofahomo: hahaha
Watch
stephansinclair: zavywavi: prettygirlsandguys: dabigbangtheory: teddyyo: kindasuperficial: Beyoncé dancing to 'Birthday Cake lololol Did my bitch just SLAY that fucking song, and wasnt even really dancing to it? I think she did . LMAO her face towards the end !!! BEAST!!! I just died. Again and again. And AGAIN. The second part of Cake »»»> This, though. HAHAHAHA
Minding your own business then hearing your name...
imgonnaruletheworldsomeday:
Anonymous asked: what happened to you and that guy you were with over summer?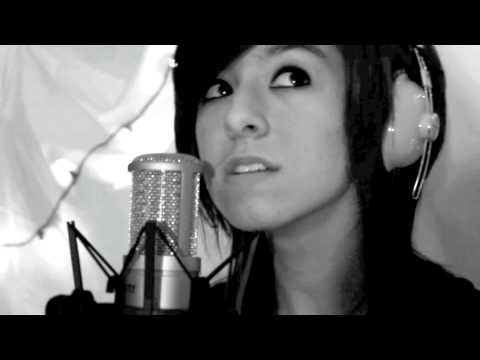 When I decide to clean:
When I'm told to clean:
i don't think i've ever wanted to feel so wanted before.. ugh :/ watching all these cute TV shows and movies doesn't help.. blah.
When I'm wearing socks & step in something wet: →
When someone calls me "babe" for the first time →
if I like them: if i dislike them: HAHAHAHA omg so true
That awkward moment when someone reminds you that... →
Teacher: We're going to be watching a video today. →
Class: Teacher: Here's the worksheet to go with it. Class:
The awkward moment when you open youtube and cant... →
omg my life
When your teacher lies on you to your parents. →
Okay bitch you think I was bad yesterday . HAHAHAHA
Looking at things you wrote or comments you made... →
When you were little and something inappropriate... →
Your parents are like "Close your eyes" And you're like "Let me see"
Looking glamorous with the wind. →
caelbait: Expectation: Reality:
Trying to lose weight. →
Five minutes later:
7 tags
1 tag
Saying 'sex' in school
thatfunnyblog: Kindergarten: Middle School: High School: College:
1 tag
The awkward moment whenever I try to hug someone...
4 tags
When I ask my parents for money
Expectations Reality Submitted by: fuckyeadopeshit
When your leg gets itchy in skinny jeans
When I see an old picture of me
8 tags
Hate it when I say something funny...
reallols: I'm laughing like this… Everyone else is like this… ikr. - z
When I Get Home From School
When mom comes home with food
When you try to be silly and cute at the same...
Expectations: Reality:  HAHAHAHHA OMG I DIED
DUUUDEEE, I JUST SAW YOU ON TV!!!
Really!? OMG WHAT CHANNEL!? "ON ANIMAL PLANET!" HAHAHAAHAHAHAHAHAAHHA
When a song you haven't heard in forever comes on.
It's like…wait this sounds familar Then you hear that one verse that makes you remember the song Then you are like
The awkward moment when you're over someones house...
HAHAHAHA omg so true
Falling asleep on the train/bus
Expectation: Reality:
When your friend takes a picture of you when you...
at first you're like: and then its actually turns out good and you're like: Submitted by: idiotitis
When people try to correct you on things that you...
caelbait:
aw
itsthefashioncity: Cuddle on the couch while we watch a movie, Go to the park and eat ice cream, Cook dinner together, Go to the carnival and i'll try to win you a prize, Go the beach and watch the sunset together, Get matching pillow cases, so when we sleep, we can hear the beat of our hearts, Go to Disneyland and live our lives happily ever after. ♥
Going Downstairs
On The Weekend On A School Day
When your crush finally tells you who they like...
Outside: Inside:
When that one dumb kid in class keeps asking the...
Any questions now?
Relationship Status
  ( ) Single ( ) In a Relationship ( ) Married ( ) Engaged ( ) Divorced (X) Waiting for a miracle
When you hear someone that you dont talk to say...
HAHAHAHAHA STORY OF MY LIFE
That moment you remember you had food in the oven